We've been working with Jim Basnett and his team for 15 years now. In that 15 years, we've done at least a dozen construction projects, ranging from a major addition, some remodels, and technology upgrades in the premises, and also a lot of maintenance projects. I'm really pleased to be able to recommend Jim and his team to you. Jim is really a thought leader in the construction business.
Mike & Lisa P.
View Video
We really learned to trust Jim and we wanted to work with him to achieve our goals which at that point included both fixing the ice dam problem, but also making our house into one that we could love. And the quality of their work was impeccable. The guys on the job were awesome, super friendly... It was like they became a part of our family. We are super thrilled with the work that Basnett did.
Levesque Family
View Video
A few years ago, our home of 25 years needed major home improvements... Once we connected with Jim, we started looking through the book of some of the bios of other homes he'd done. We realized he had done at least a few of our neighbors, he had worked with folks we knew from our son's scouting experience. It was great to see that he had done good work for people that we had great relationships to start.
Gallagher Family
View Video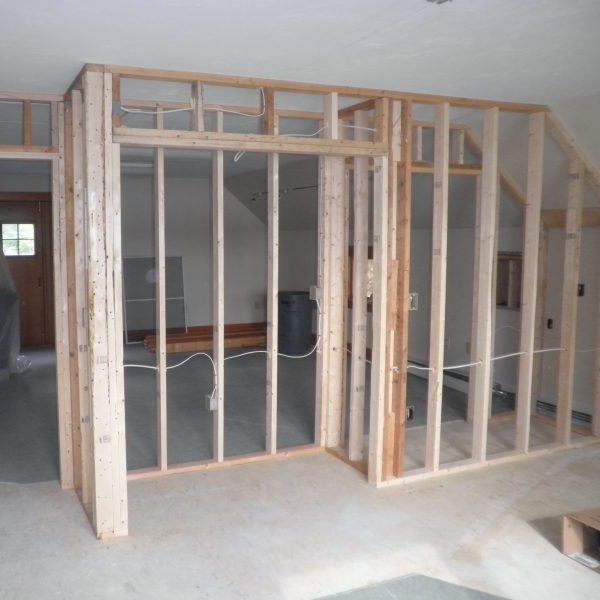 The Basnett slogan is "We build comfort" and it fits them perfectly. We often find ourselves, as we live in our new spaces, saying 'we love this' or 'we love that.' One our favorite end results is that you can't tell what parts of the house are new - it all flows so nicely, as if it's always been this way.
Scott & Julie M.
The only contractor I found that follows the most current building science and not industry trends! There were no gimmicks, deals, specials or pitches. I called in desperation and they were very responsive, very candid, and completely honest. The price was extremely fair, given the scope of the work. They answered all my questions and backed up every suggestion with concrete evidence and scientific facts not jargon.
Joe N.
We can't thank him enough for his dedication to us, his invaluable advice, his bestowing to us of an excellent on-point realtor who cares about customer service more than her commission and his big picture view of how being moral, open and honest, is always the best policy.
Mary M.
We hired Basnett to build a master suite over our garage. They were efficient, professional, and clean. They showed up everyday day for 3 months until the job was done. They came in on time and on budget. They communicated with us every few days about the progress of the project. We are extremely happy with the work they did.
Altimonte Family
We were very impressed with the professionalism of all of the people from Basnett we had contact with: the owner, project manager, carpenter and electrician. The attention to detail was evident in their work and we are very happy with the outcome. We will recommend Basnett to others as needs arise. Thanks so much for a job well done.
Charles & Joyce F.
Basnett Design-Build-Remodel turned an unused attic space into a nice finished bedroom with heating, air-condition, and recess lighting. They also upgraded thermal envelope in the surrounding area by providing foam insulation. All the work was done with high quality, within the budget, and with friendly manner. Any questions were promptly answered, any requests for change of scope (there were very few and they were minor) were resolved in most reasonable way.
Levi G.
Jim Basnett is very knowledgeable home builder. He knows a lot about moisture control, and will make sure your home is well built for your comfort. You will get a realistic and well planned timeline, as well as great attention to details. A great value contractor! Plus, Jim is a great guy to work with! Highly recommended!
Ruslan B.